Start Your Free 14 Day Trial Today!
Does an older adult need help to manage their medicines? 
Do they have more than one medical condition?
Do they use more than one medicine?
Do they have problems seeing, hearing, strength, or getting around the house?
Do they have memory problems?
Do they no longer able to drive himself/herself or walk safely to a location where medicines are available?
If you answered "yes" to any one of the questions, consider the benefit of a service to track the older adult taking the right medication, the right dose at the right time.
Source: BeMedWise.org
While this service is targeted toward the older person it can prove worthwhile for anyone, at any age, who is dependent on medication for maintaining their health.
If taking your medication as prescribed is challenging, our medication call reminder service can help!  Many people, the elderly in particular,  face confusion and even exasperation when it comes to taking multiple medications correctly.
Our program transforms anxiety into positivity. Seniors can feel more in control of their health care when our service supports them.
Medication Call Reminder™
Helping you take the right medication, right dose, at the right time.
Medication Call Reminder is very user friendly and completely automated.  Seniors don't have to do anything but answer the phone and take their prescribed medications on time.  What could be simpler than that?
Your senior loved one can now be on a properly managed medication schedule without fail, and it's affordable! You can start for just $9.95 today!  Better yet, the first 14 days are free, so there is everything to gain and nothing to lose!
It has been a wonderful tool to remind my father to take his meds. We were facing a huge increase in his daily living costs and with this service he remembers to take his meds. I get notifications that he has gotten the call and he is happy that he still has his independence. Being able to record the call in my voice also helps him know it is me and not some robocall. Love this service and can not say enough about how helpful it has been. Try it for a few months and you will love it.
What an easy way to be reminded to take my medications. I chose to be reminded by text messages, but could easily change and receive a phone call. If I start taking a medication twice a day I can get another call or text at whatever time works for me. Great service, Affordable price, Great idea!!
Just bought this service last week for my mom. She has five different pill times a day and this has been fantastic as she forgot easily before. She and I both love the service. It calls her at the correct times and then texts me her response to taking her medications.
Medication Call Reminder Awards and Achievements

AARP Caregiver Accelerator Graduate
It was a heartfelt concern for my mother to take her medication that led to the creation of Medication Call Reminder.  The opportunity to develop my idea into a viable business was catapulted by my participation in the Caregiver Accelerator program.  The ongoing feedback from the coaches and fellow founders helped to refine my business model, market and strategy.

2017 Caregiver Accelerator Pitch Contest Finalist
One of six graduates of the Caregiver Accelerator from across Florida who presented their business and competed to be named Judge's Choice or People's Choice Winner in Tampa, Florida on November 7, 2017.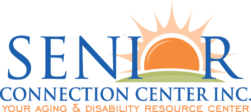 2018 Senior Connection Rise & Shine Business and Entrepreneurship Award
This year's award winner, John Webb, is a long-distance caregiver whose background in medical social work, sales and marketing, along with his innovative mind, inspired him to create Medication Call Reminder, a simple and effective medication management system, as well as a Caregiver's Resource Helpline, Caregiver's Companion Guide and the Caregiver Journal & Record Keeper.