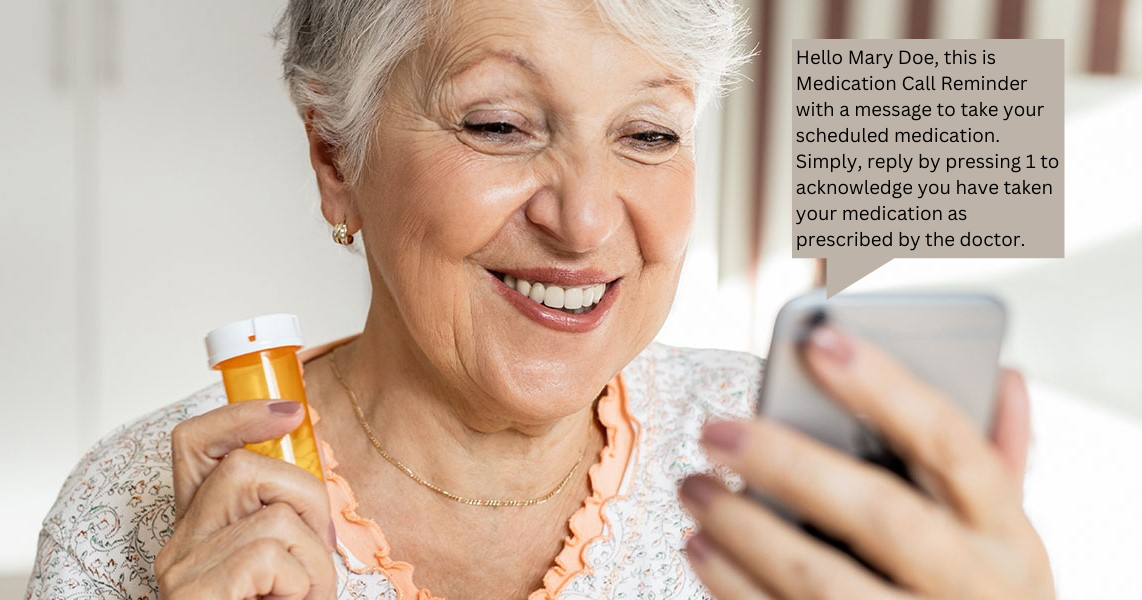 Get a 14-Day Free Trial of Medication Call Reminder
Are you tired of forgetting to take your medication?
Do you struggle to keep track of which pills to take and when to take them?
Our Medication Call Reminder service is here to help.
With our service, you'll never miss a dose again. We'll remind you to take your medication at the right time of day, every day. Whether you need a phone call or a text message, we've got you covered.
We believe that everyone deserves to live their best life, and that starts with good health. By using our Medication Call Reminder service, you can take control of your health and live your best life.
Here's what you get with your 14-day free trial:
One (1) reminder.
Follow-up call for verification.
Caregiver notification by phone or text message.
Personalized Greeting.
Activity report.
No obligation to continue
Don't wait, sign up for your free trial today and start taking control of your health.
We take your privacy seriously. Your personal information is safe and secure with us.